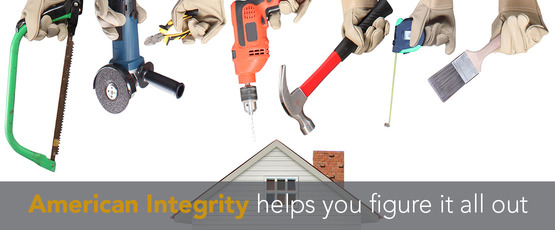 The roof is an integral part of any house; its purpose is both aesthetic and functional, preserving the belongings within the house and providing protection to the people who live there.
In hot, tropical climates, roofs that are best at protecting from wind, rain and heat are favored, such as slate, terracotta, concrete tiles, reflective roofing, membrane roofing and photovoltaic shingles. In cooler and subtropical climates, other materials are favored, such as slate, wood or cedar shingles, or metal roofs. But whatever the roof type or material, it will deteriorate or become damaged over time.

An Aging or Damaged Roof Presents Problems
Regardless of the cause of roof deterioration or damage, potential problems can lurk for you and your home. Physical and structural problems include:
Water leakage into an attic. If you do not get to the attic often, you may be unaware of the intrusion of water into it from the roof. The result can be rot to the joists and other wooden structures.
Broken, torn, bald, or missing shingles can allow moisture to enter the next layer of your roof. In turn, this can result in rot of which you do not become aware until it shows on the ceiling or elsewhere.
Poor air flow and ventilation in the attic, potentially resulting in dampness and mold.
But there is an almost bigger problem that faces homeowners with older or damaged roofs which may be overlooked: you could become the victim of a roof-repair scam. Though unscrupulous contractors can target anyone in these types of scams, they often target homeowners with asphalt shingle roofs. American Integrity Insurance Company believes strongly in arming you with the tools needed to recognize these scams.

How to Identify a Roofing Scam
Suppose that your city, or even just your neighborhood, gets hit by a windstorm or a hailstorm. Suddenly, the area is swarming with roofers seeking work. Well, the reality is that a roofer with a reputation for good work at a fair price is usually backlogged with work - they will not be knocking at your door seeking it.
An unscrupulous roofer may do one of several things: they might inflate the cost of your roof repair or agree to do other work unrelated to the storm damage in order to collect more from your homeowners insurance company. They may also go door-to-door advising customers there was a hail storm that has caused roof damage and even present a weather report from months prior. However, your roof could simply be showing signs of normal wear and tear. Similar to your car insurance company not paying to put on new brake pads, as this is normal wear and tear, your homeowners insurance company does not replace roofs due to age and deterioration.
While the roofer is inspecting the damage, he/she may even go so far as to intentionally cause additional damage. Yes, according to the National Insurance Crime Bureau, that really does happen.
Your gut may tell you that something is wrong, but the roofer may tell you not to worry, citing that except for your deductible, "the insurance company will pay it." And just at the point where you are convinced that you do need a new roof, the contractor may have you sign an assignment of benefits (AOB) contract. Beware. An assignment of benefits contract essentially assigns all of the rights to your claim over to the contractor. At this point, your insurance company may no longer be able to provide you with a claim check – EVERYTHING would go through your contractor. If an inflated bill from your contractor exceeds what is covered by your homeowners insurance policy, you may have to pay the difference. The contractor could even potentially put a lien on your home.
This type of fraud is a primary driver in inflating home insurance costs and is extremely costly to all Floridians.

Tips on How to Avoid This Scam
Promptly report the claim to your homeowners insurer and allow them to inspect the damage first. Follow all instructions that you are given.
Don't sign on with the first contractor that you talk to - especially if the contractor contacts you.
Get several estimates. Roofers who have done work for your neighbors may be a good start. But, also check with your neighbors as to their satisfaction with the work.
Don't play fast and loose by trying to get extra work done to which you are not entitled. Play by the rules. You want other people to treat you the same way.
Confirm the licensure of anyone you consider doing business with. Roofing is a licensed occupation, and your insurer will authorize work only by a licensed roofing contractor.
Do not sign-off on completed work until and unless authorized by your homeowners insurance company. The documents may release the contractor from any obligation to repair faulty work or reimburse damages caused by faulty work. Doing so can harm your insurer's right of subrogation.
We recommend using Nexxus Solutions Group, our network of preferred contractors that have completed a comprehensive credentialing process, ensuring they are licensed, carry the appropriate insurance and pass criminal background checks.